On March 21st FABEC ANSP's CEOs and their military counterparts met in Amsterdam at LVNL headquarters.
The first ANSP STRATEGIC BOARD for 2023 was chaired by Claudio Clori, CEO of ANA and Chairman of the FABEC ASB during 2023.
Since the FABEC creation in 2012, ANA has the honor to chair the ANSP Strategic Board for the first time.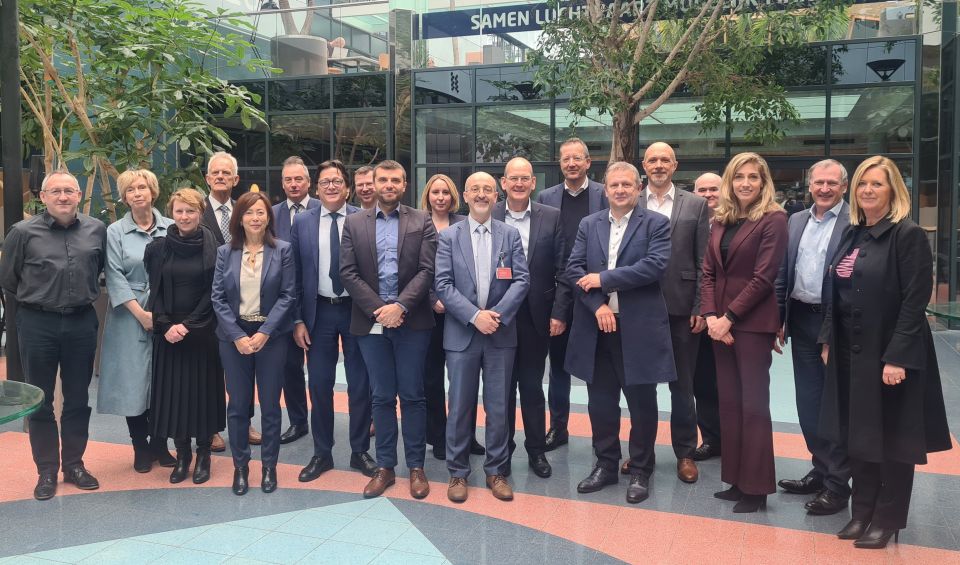 Subsequent to the establishment of FABEC, the world has changed – priorities have shifted. There is an increased focus on cost, added value and sustainability whilst a difficult labor market for ATCO's and other staff is experienced. This raised the question in the ASB if the current set- up and activities are fit for purpose.
The ASB discussed the ANSPs' ambitions, strategic objectives and the possible future structure and organization.
The dialog was focused on further streamlining and strengthening the joint work for the benefit of civil and military airspace users.