The EPSA is a platform for public excellence that brings together the best, most innovative and efficient performers from the European public sector.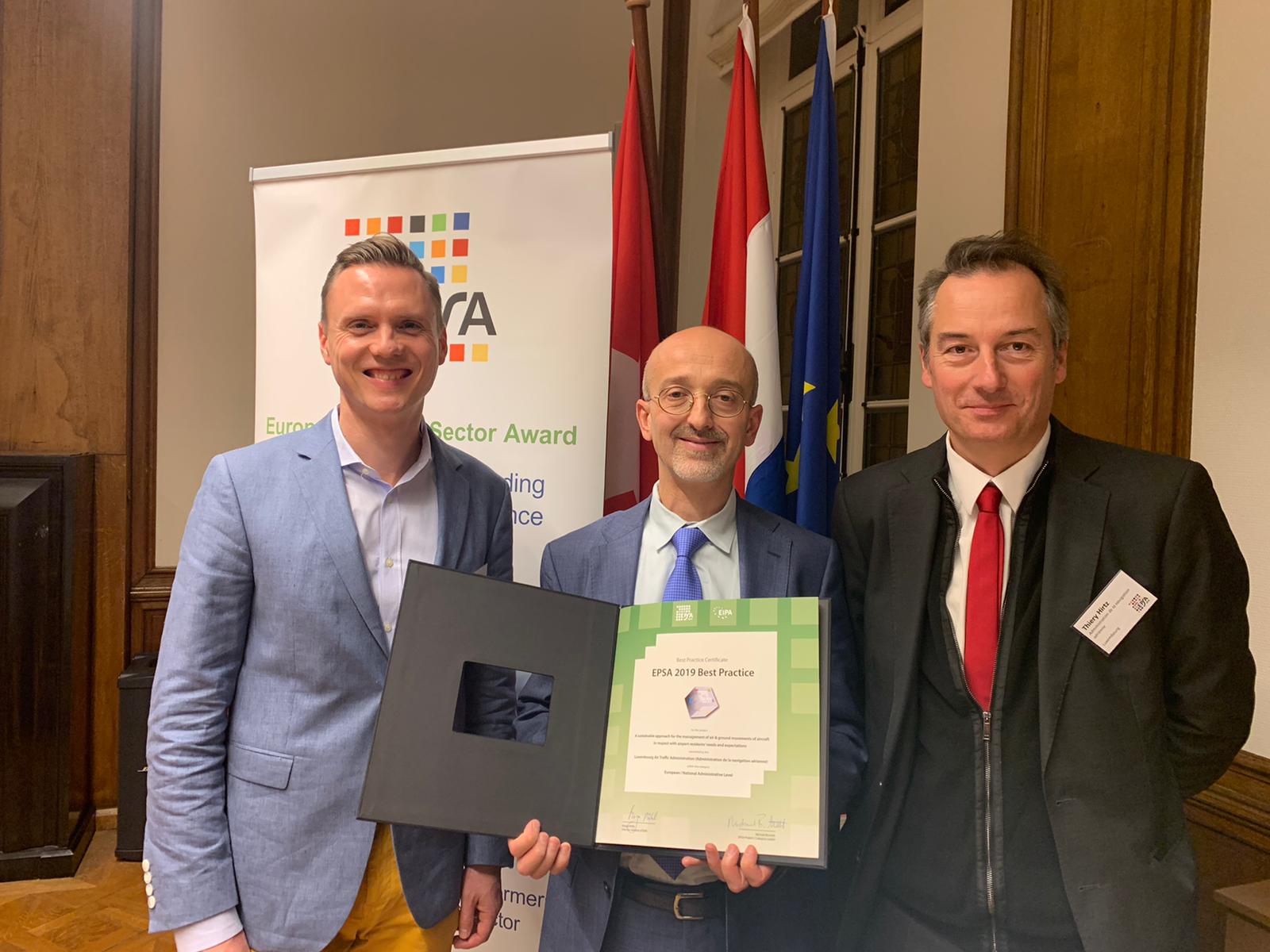 Since 2007, the European Public Sector Award (EPSA) has received, assessed and made accessible more than 1200 public practices from 39 European countries and the European institutions.
This year's edition, which was taking place under the overarching theme "New Solutions to Complex Challenges – A public sector citizen-centric, sustainable and fit for the future", received contributions dealing with areas such as public administration modernization and reform, information society and digitization, education, health, and public order and safety, justice and human rights.
81 projects were submitted in the European and National administrative category, 23 in the Regional administrative category and 54 in the Supra-Local and Local category.
ANA's application was among the short-listed projects that received a Best Practice Certificate (BPC) from among all eligible applications submitted to EPSA 2019.
ANA proposed the following case, "A sustainable approach for the management of Air & Ground movements of aircraft in respect with airport resident´s needs and expectations", for which a study case was submitted.
The Best Practice Certificate was handed over on Monday 4 November 2019 in the late afternoon at the Maastricht Town Hall by the Mayor of Maastricht.