On 9 March, Minister of Internal Security Henri Kox attended the Justice and Home Affairs Council in Brussels.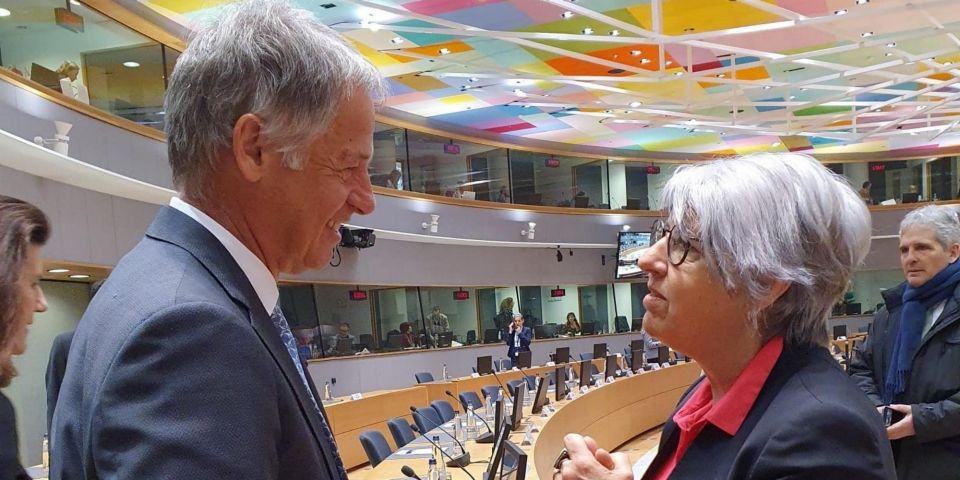 The Schengen Barometer
In the framework of the "Schengen Council", the Commission started by presenting the Schengen Barometer. This document, published for the first time under the French Presidency, is an essential part of the Schengen cycle and provides a regular overview of the state of the Schengen area, highlighting the main developments, trends and risks in all relevant areas (the external borders aspect, the migration situation, internal security and the issue of border controls within the Schengen area).
The Schengen Information System
The launch of the new functions of the Schengen Information System on 7 March 2023 was then discussed. In Luxembourg, the new system was successfully put into service on time.
As a reminder, the SIS is an essential information exchange system for security and border management within the Union. With a view to strengthening police cooperation and increasing efficiency in the fight against crime and illegal immigration, the updated functionalities introduce new categories of data and allow for new alerts, for example on certain vulnerable people or a larger number of objects. The new version of the SIS also allows the optimal use to be made of biometric data.
The implementation of interoperability
Ministers discussed the exchange systems related to the interoperability architecture, which aims to interconnect the different information systems used for police and judicial cooperation in criminal matters, protection of the EU's external borders and migration management. While interoperability will allow for more efficient exchanges between law enforcement agencies and competent authorities, delays at European level in setting up the systems that will make up this architecture risk setting back the original timetable for its implementation. In this context, Minister Kox stated that these unforeseen circumstances underline the scale of the challenge of implementing this unprecedented structure. In order "for our services to prepare adequately, it is therefore essential to have new and realistic details as soon as possible" to ensure greater security in an area without internal borders.
The Russian war of aggression in Ukraine
During the working lunch, the Ministers discussed the situation in Ukraine. The ministers were specifically briefed on the progress of the structured dialogue on internal security between the European Union and Ukraine. The Common Security and Defence Policy (CSDP) and its civilian missions were also discussed, in particular with a view to creating synergies between CSDP missions, agencies and other JHA actors.
Press release by the Ministry of Internal Security