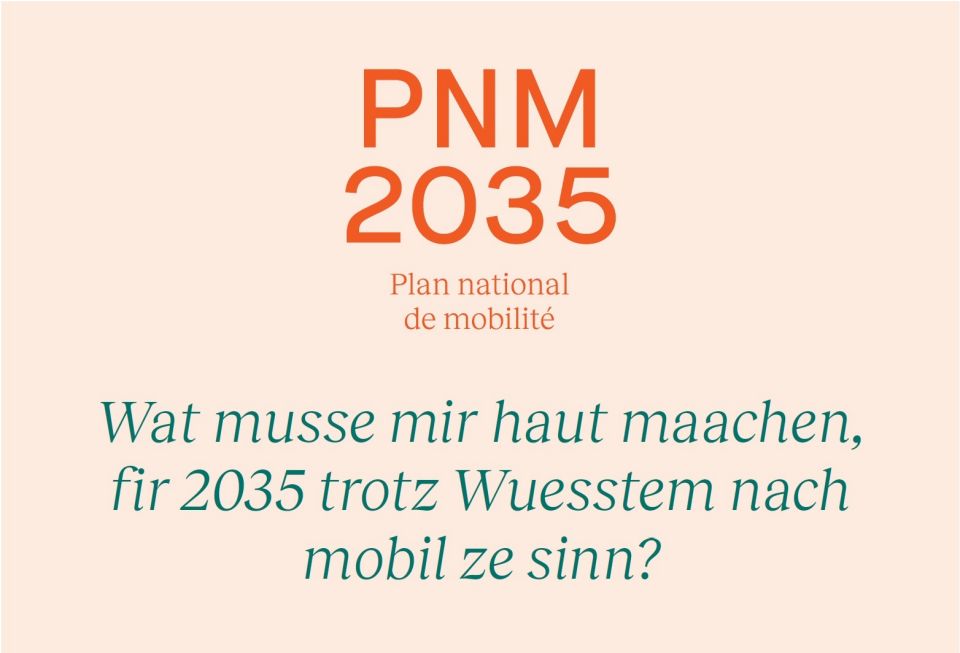 Following the launch of the Modu 2.0 multimodal strategy in 05/2018 and the successful introduction of free public transport in the Grand Duchy of Luxembourg in 03/2020, François Bausch, Deputy Prime Minister, Minister for Mobility and Public Works, presented the PNM 2035 - National mobility plan at an international press conference on Friday 22 April 2022.
The innovative PNM 2035 - National mobility plan proposes an overall approach capable of handling 40% more trips than in 2017. It implements the approaches recommended in the Modu 2.0 sustainable mobility strategy, i.e:
move from a logic of catching up to a logic of anticipating future mobility demand;
first determine the number of people who need to get to a given place and then develop the most appropriate means of transport for the context;
and finally, mobilise the four actors of mobility, i.e. the Government, the municipalities, the employers and the citizens.
François Bausch, Deputy Prime Minister and Minister of Mobility and Public Works, is also presenting the PNM 2035 to the public in several public meetings.

Brochures - Posters - Videos (EN)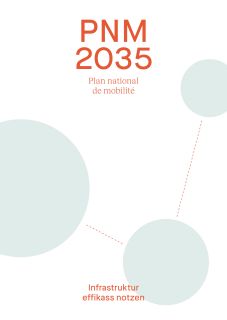 Download the brochure PNM 2035 - National mobility plan (.pdf)
Download PNM 2035 posters (.pdf)
Order a printed "PNM 2035" brochure via this form.
Institutions (consulting offices, companies, administrations, ...), who wish to order a large quantity of brochures, please send an email to communication@mmtp.etat.lu, with indication of:
Quantity of brochures in the chosen language (EN, DE, FR);
Reason for your special order "large quantity";
Name of your institution
Your NAME, First Name, Function.
Livestream videos are available on our YouTube channel MMTP Luxembourg.
Production and Livestream by FreeLens / Simultaneous interpretation assured by the Collective Interpretes.lu